Common Types of Eye Infections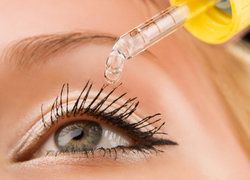 At Lifetime Eye Care, our mission is to provide a comprehensive range of quality eye care services that meet the vision needs of patients of all ages. There is nothing more precious than a person's vision, and Dr. Jeffrey E. Schultz and his team are tireless advocates of any treatment that serves to preserve that gift. Likewise, they have devoted their careers to fighting conditions that threaten vision, including eye infections both rare and common.
At Lifetime Eye Care in Cleveland, eye infections treatment of the highest standard is available to our valued patients. We stress to our patients that eye infections should never be taken lightly or as something that will "pass." If left untreated, infections of the eye can lead to serious visual problems, including permanent vision loss or even blindness. When it comes to your vision, it is always best to err on the side of caution and seek immediate treatment, even if you believe that your condition is only mild.
Symptoms of Eye Infections
There are many types of eye infections - far too many to name here. The bottom line is this: do not attempt to self-diagnose your eye condition. If you are experiencing any of the following symptoms, please contact our practice immediately:
Discomfort or pain
Redness
Itching
Flaking of the eyelid skin
Swelling of the eyelids or the skin around the eyes
Watering of the eyes
Discharge from the eyes
Blurry vision
Double vision
The Most Common Eye Infections
The following types of eye infections are among the most common:
Pink eye: Clinically known as conjunctivitis, pink eye is the most common of all eye infections. It can also be extremely contagious, with symptoms that usually last between three and ten days. It can be caused by the same virus as the common cold, as well as by several types of bacteria. Allergic conjunctivitis produces symptoms similar to viral and bacterial conjunctivitis, but is not contagious.
Ocular herpes: There are several forms of eye herpes, the most common being herpes keratitis, which affects only the cornea and is generally not considered serious. More severe forms - stromal keratitis and iridocyclitis - are rare but extremely dangerous, with the former being a leading cause of blindness among American adults.
Blepharitis: Blepharitis is an infection of the eyelids, which can cause flaking similar to dandruff along the ridges of the lids where the eyelashes reside.
Acanthamoeba keratitis: This type of eye infection occurs most commonly among contact lens wearers who do not use proper hygiene and handling methods in caring for their lenses.
Remember, these are just a small sampling of literally hundreds of eye infections that exist. Do not attempt to diagnose your condition yourself, let alone treat it with over-the-counter medications or home remedies. Your vision is too important to take chances.
Learn More about the Treatment of Eye Infections
To learn more about the treatment of eye infections, or to schedule an appointment at Lifetime Eye Care, please contact our practice today. We would be please to assist you.
Related to This